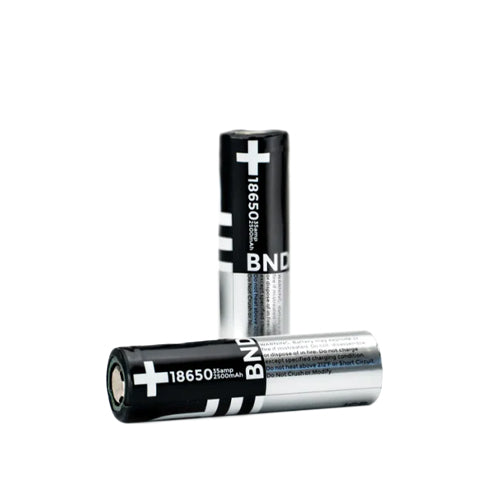 TERA 18650 REPLACEMENT BATTERIES (2)
This is a set of 2 Replaceable 18650 Li-ion Batteries for your Boundless TERA Vaporizer. Extend your vaping sessions and ensure you never have any downtime with these spare heavy-duty batteries.
You can expect to vape up to 10-15 sessions off a single, 2.5-hour charge. If you plan to go on vacation or want to ensure you never run out of juice, it doesn't hurt to have a few spare batteries for when yo need them.
SPECIFICATIONS
Dimensions
38mm x 64mm x 19mm
[1.5in x 2.5in x 0.75 in]
Re-Chargable?
Yes
Voltage
3.7v
Battery Capacity
x2 2200 mAh
Ampere Hour (Each)
30
Sessions Per Charge
10-15 Sessions