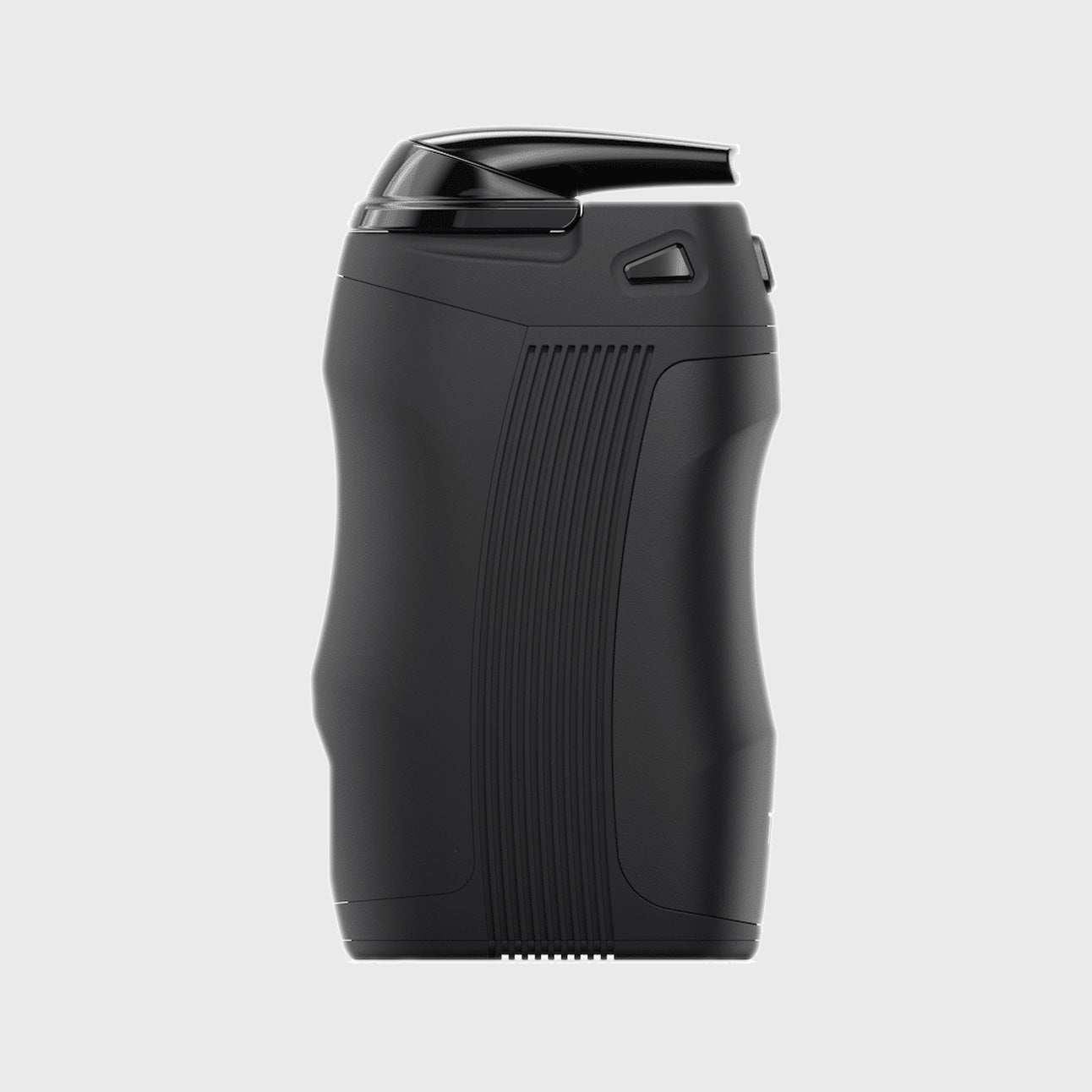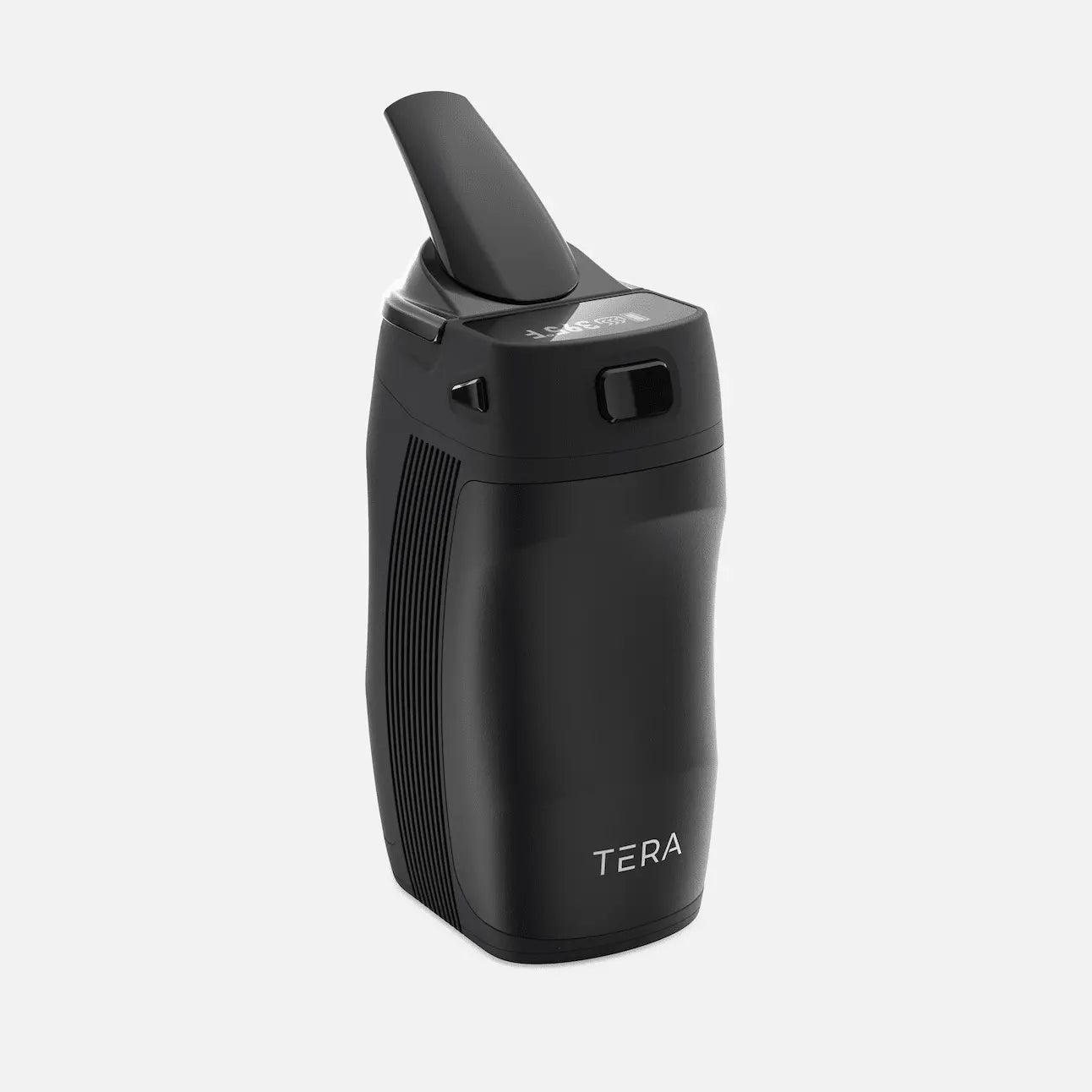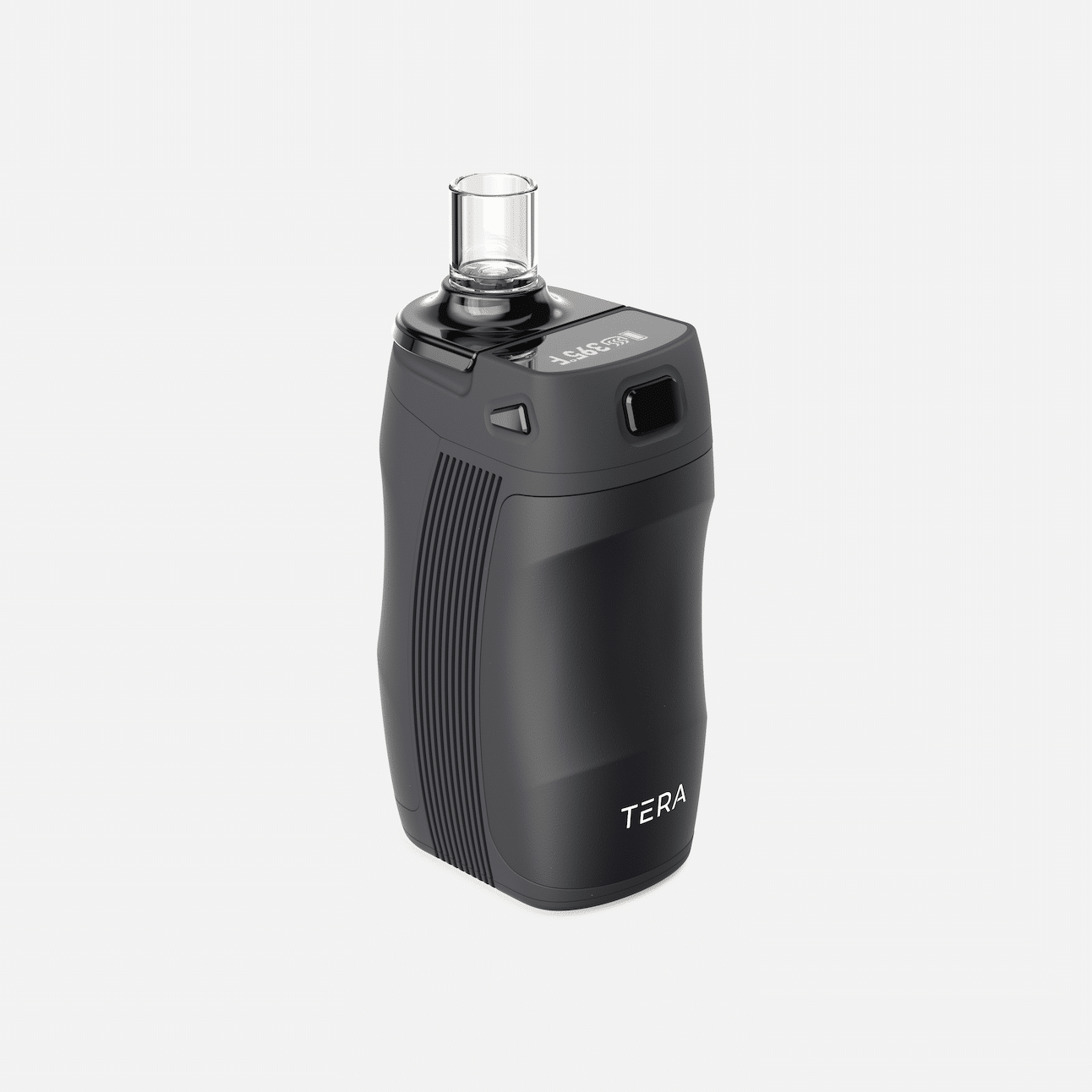 TERA

Meet our premium full-convection dry herb vaporizer. With enough power for a full day of use one can rely on the TERA to get the job done. It's large stainless-steel air heated chamber allows for both dry herb and concentrate to be evenly & effectively vaporized without loss of flavor. There's no need for sacrifice with the TERA you can enjoy ground dry herb and concentrate.
This portable device isn't as subtle when tucked into a pocket as some of our other vapes, but it definitely travels well. It's premium metal and curvy exterior, feels nice and solid in-hand. With a heat-up time of 20 to 30 seconds, you'll find immediate relief whenever you are ready.
Featuring two removable 18650 batteries, the unit can also be charged via USB-C. The Tera comes equipped with a concentrate mode; with an easy 3 clicks of the power button, the Tera will heat your concentrate to one single temperature of 500°F making it easy and efficient to use.
TERRA Unit, Glass Mouthpiece, Water Pipe Adapter, Mouthpiece Screens, 2 Lithium-ion 18650 2500 mAh Batteries, Stainless Steel Chamber Screens (x5, )Stainless Steel Mesh Concentrate Pad, Stir Tool, USB-C Charging Cable, Cleaning Brush, User Manual
Built with medical and food grade material, Premium Metal Exterior, Full Convection Heater, USB-C Quick-charge, Only convection vape with dual removable 18650 2500mAh batteries, Sleep Protection Auto Shut Off, Non-combustion aromatherapy device, Stainless Steel Chamber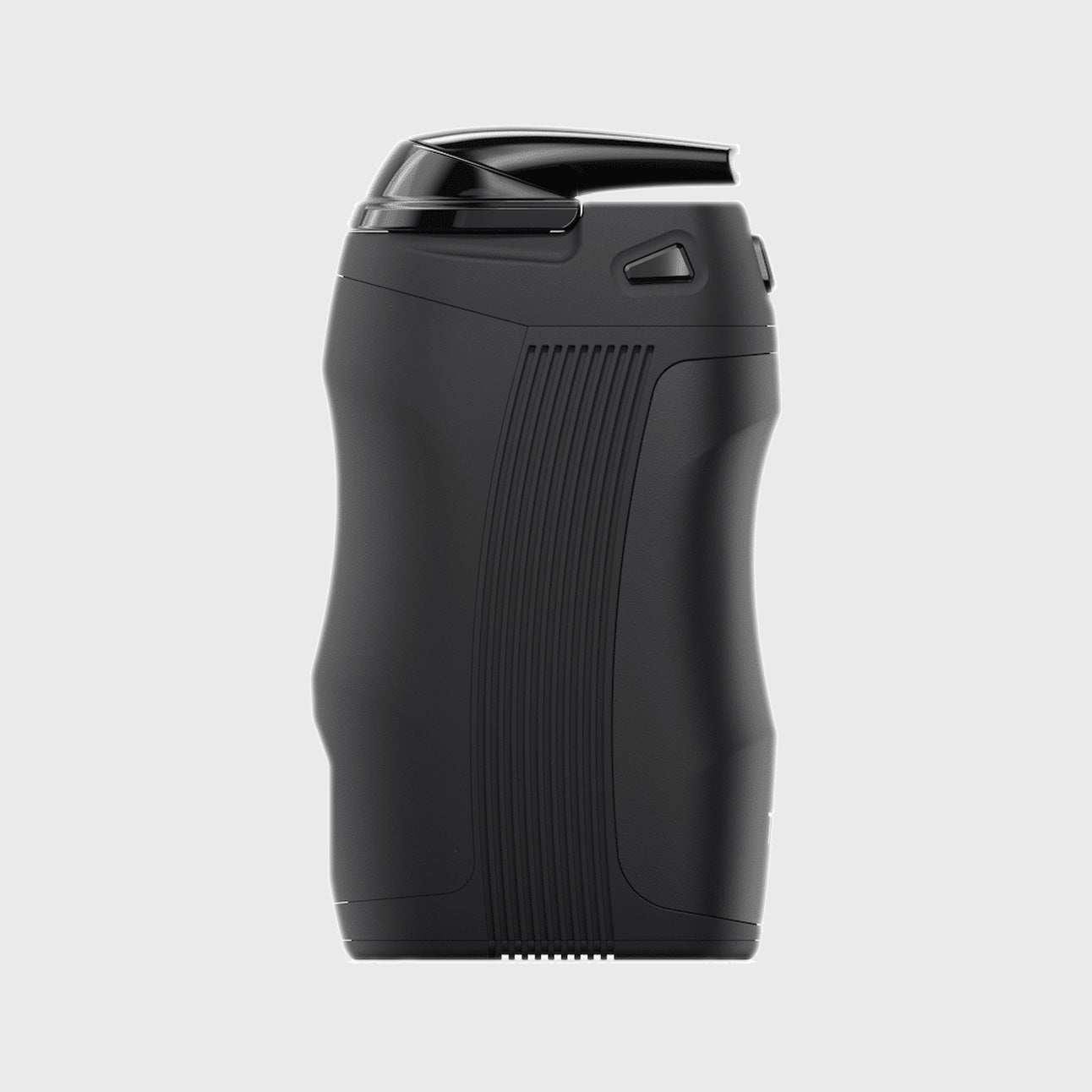 TERA
Sale price

$179.95
Regular price
(/)
THE MOTHER OF ALL PORTABLE CONVECTION HEATING DEVICES
The TERA is a solid piece that feels comfortable and substantial in the palm of your hand. While not ideal for tucking into your pants pocket, this portable device will do just fine to toss in your purse (and even survive a drop). It is only available in black and is a beautiful and effective product.
READY WHEN YOU ARE
Removable batteries are another exciting feature of the TERA. Why would you need removable batteries? So you can ensure you'll always have a strong charge no matter where you are. These batteries are powerful and
keep the fun going for about 10 to 15 sessions. And when you need to recharge, never fear! You can just swap out already charged batteries, so you don't have to wait several hours for the initial batteries to recharge.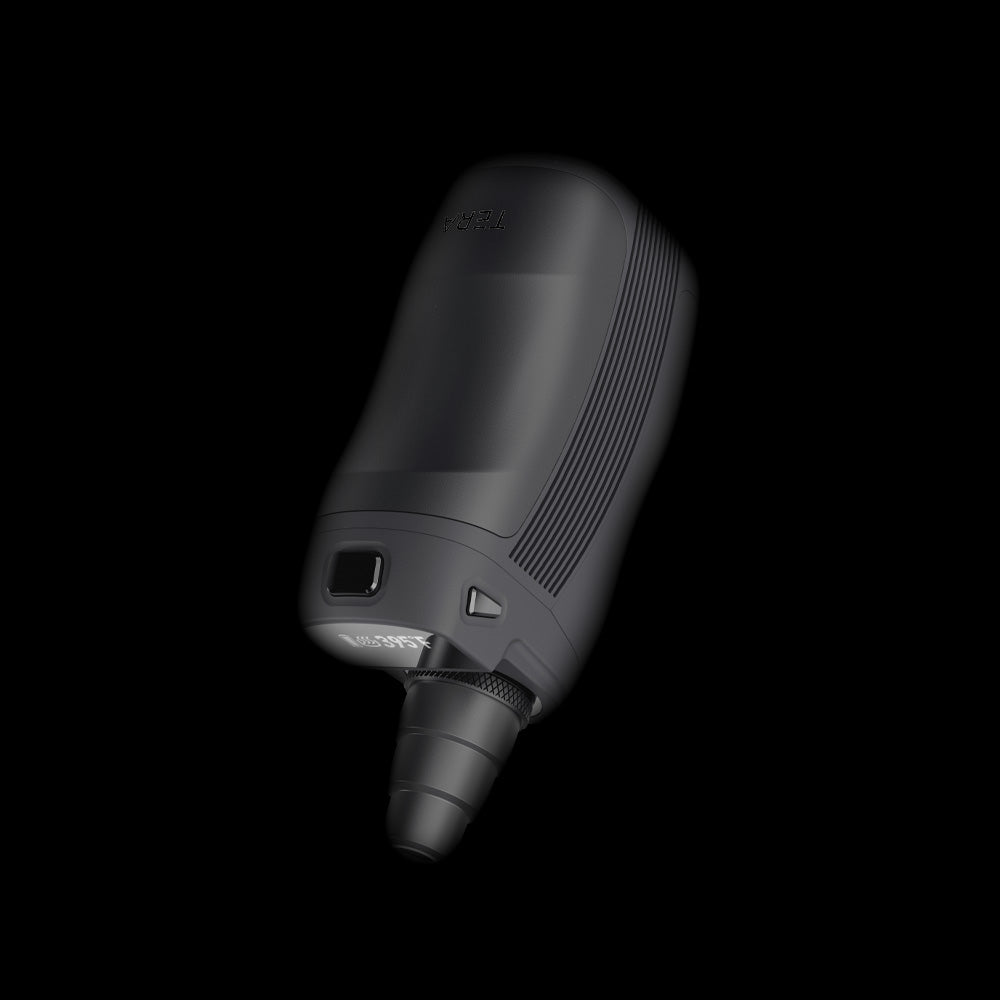 ATTACH TO GLASS
To use the water pipe adapter with the TERA, remove the standard
mouthpiece from the unit and replace it with the water pipe adapter. Then simply connect it to your favorite rig – it's that easy!
ESSENTIALS